Book and schedule your heat pump service here.
We service and maintain a range of heat pump systems.
Specialists In Heat Pump Servicing
Service My Heat Pump employs a team of professional, manufacturer-accredited engineers who can check and service your heat pump, and your solar panel, and Mechanical Ventilation with Heat Recovery (MVHR) system. The regular system service starts from £150.00 + VAT*.
To book a service or speak to one of our team please call 01353 440404 or email us at info@servicemyheatpump.co.uk, or, during office hours, try the Chat button.
*Where you haven't had your system serviced regularly, or you know that your whole system would benefit from a closer inspection, we provide a full system health check, which is an additional £100+VAT to cover the extra time that we are with you. During the system health check we will make recommendations and can implement setting changes. You will also receive a written report of our findings, with a record of any changes made and any future recommendations that we might have.
Some of the reasons you might consider having your system checked and serviced are:
It has not been serviced since it was installed
Concerns you might have about your system's settings
You have some concerns about the original installation
Running costs seem to be high
To meet F-gas requirements of having heat pump systems serviced annually
What to expect from a service visit:
Our initial inspection confirms that your heat pump has been installed correctly. We then check the settings to confirm that your equipment is working effectively and efficiently. If needed, our manufacturer-accredited engineer will highlight and explain any adjustments or modifications that may be needed, and where necessary, carry them out. Our aim is that on completion of our visit, your system is set up correctly and running to the optimum.
Currently Service My Heat Pump covers Cambridgeshire, North Hertfordshire, North Essex, West Suffolk and West Norfolk.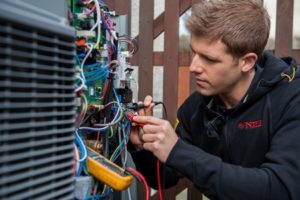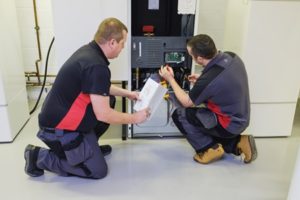 Meet Our Team:
We pride ourselves on being reliable, professional and thorough. We look forward to being of service to you soon.
Engineers 
Different Types Of Heat Pumps:
Heat pumps can be the only source of heating and hot water in a property or they can be assisted by a conventional boiler, such as oil or gas (these systems are known as bivalent). Heat pumps can also be configured for heating and cooling, depending on the property and controls. The good news is that we can support them all.
We have knowledge and competence in a broad range of domestic heat pumps such as:
Air to water heat pumps
Air source heat pumps
Ground source heat pumps (collecting from horizontal ground collectors, slinkies or bore holes)
Water source heat pumps
Exhaust source heat pumps
Air to air heat pumps (previously known as air conditioning)
Please note if you have one of the above heat pumps and receive the Renewable Heat Incentive (RHI) an annual inspection is mandatory. It will also be part of your on-going warranty obligations and might even invalidate your home insurance if it hasn't been done.
Manufacturer Training:
Our team of engineers have undertaken specific, advanced manufacturer training with the following manufacturers:
Read What Our Home Owners Say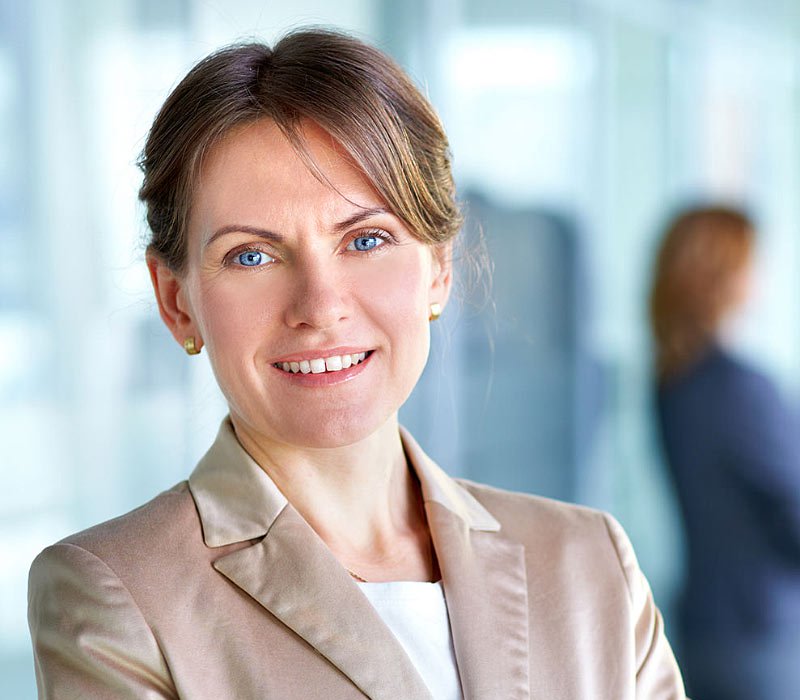 THANK YOU FOR SERVICING MY NIBE HEAT PUMP ANNUALLY. IT'S GREAT USING A LOCAL COMPANY WHO CAN INSTALL AND SERVICE MY HEAT PUMP, MAKING SURE THE SYSTEM RUN EFFICIENTLY.
"Many thanks for the recent heat pump service. My heat pump is now running quietly and efficiently".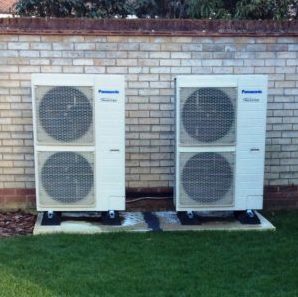 "Thank you for the recent heat pump service and for checking the underfloor heating system".