Book and schedule your heat pump service here.  We service and maintain a range of heat pump systems.
Specialists In Heat Pump Servicing
Service My Heat Pump employs a team of professional, manufacturer-accredited engineers who can check and service your heat pump, your solar photovoltaic (PV) panel system, and Mechanical Ventilation with Heat Recovery (MVHR) system. The regular system service starts from £160.00 + VAT*.
To book a service or speak to one of our team please call 07979 857857 (during Covid-19 lockdown) or email us at [email protected], or, during office hours, try the Chat button.
*Where you haven't had your system serviced regularly, or you know that your whole system would benefit from a closer inspection, we provide a full system health check, which is an additional £100+VAT to cover the extra time that we are with you. During the system health check we will make recommendations and can implement setting changes. You will also receive a written report of our findings, with a record of any changes made and any future recommendations that we might have.
Reasons you might consider having your heat pump system checked and serviced
It has not been serviced since it was installed
Concerns you might have about your system's settings
You have some concerns about the original installation
Running costs seem to be high
To meet F-gas and Renewable Heat Incentive (RHI) requirements of having heat pump systems serviced annually
What to expect from a service visit:
Our initial inspection confirms that your heat pump has been installed correctly. We then check the settings to confirm that your equipment is working effectively and efficiently. If needed, our manufacturer-accredited engineer will highlight and explain any adjustments or modifications that may be needed, and where necessary, carry them out. Our aim is that on completion of our visit, your system is set up correctly and running to the optimum.
Currently Service My Heat Pump covers King's Lynn, Ely, Milton, Histon, Fen Ditton, Fen Drayton, Cambridge, Wisbech, Barrington, Ramsey, Chatteris, Mildenhall, Lakenheath, Fordham, Manea, Newmarket, Burwell, Soham, Littleport and neighbouring towns.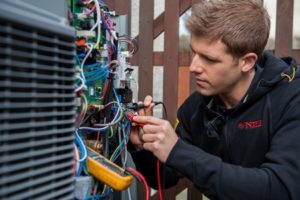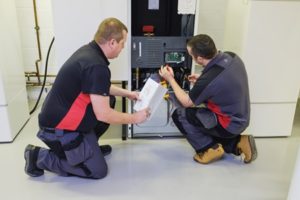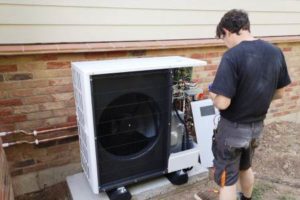 Manufacturer Training:
Our team of engineers have undertaken specific, advanced manufacturer training with the following manufacturers: